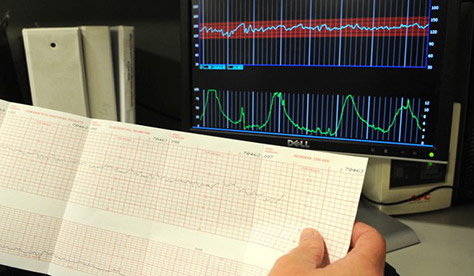 By: Berna Arda, James C Johnston, Thomas P Sartwelle, Mehila Zebenigus
Global NeuroCare® Focuses On Maternal and Newborn Care
Global NeuroCare® is a 501(c)(3) non-profit organization that supports leading universities, hospitals, clinics, and local groups to improve neurological services, which includes care to expectant mothers and care for children with cerebral palsy and related neurologic birth conditions.
Global NeuroCare® is accredited by the World Health Organization, holds Special Consultative Status with the UN ECOSOC, and is affiliated with the Office of the Special Adviser on Africa.
The organization's projects include education and advocacy to end the use of electronic fetal monitoring (EFM) in normal pregnancies. EFM has no proven efficacy in childbirth. It does increase the C-section rate, with an increase in maternal and newborn deaths and birth complications as well as long term consequences. These concerns have led Australia, Canada, New Zealand, and the UK to advise returning to intermittent auscultation (IA) instead of EFM, and the American College of Obstetrics and Gynecology finally recommended that women be given an informed choice between IA and EFM.
Unfortunately, Ethiopia and other SSA nations are increasingly seeking EFM in a misguided approach to reduce the high perinatal mortality and morbidity, and are openly supported by US academic programs and private foundations supplying EFM machines.
EFM will not help Africa. It is an ineffectual procedure that will add another layer of morbidity and mortality to an already critical situation, and waste resources that would be better used for recruiting and training healthcare workers.
The Directors of Global NeuroCare®, Mehila Zebenigus, MD and James C. Johnston, MD, JD, along with pre-eminent medical malpractice attorney Thomas P. Sartwelle and leading medical ethicist Professor Berna Arda raised concerns regarding EFM use in developing countries at World Association for Medical Law conferences in Baku, Coimbra, Los Angeles, Tel Aviv, and Tokyo, and have published over a dozen articles on the topic in the Journal of Child Neurology, Maternal Fetal and Neonatal Medicine, British Medical Journal, Neurologic Clinics, Journal of Pediatric Care, Surgery Journal and several other peer reviewed journals as well as book chapters.
These authors have repeatedly advised that continuous EFM should not be performed in routine labour because it has a 99.8% false positive rate, and does not predict or prevent cerebral palsy or any other neonatal neurological injury. It causes significant harm to mothers and babies alike, and is blatantly unethical.
Ending the use of continuous EFM in normal pregnancies comports with the WHO Quality of Care Network goals of reducing maternal and neonatal mortality.
It is more important to focus the scarce resources on education through partnerships to provide more healthcare resources for mothers and recruit and train birth attendants as well as caregivers for the children with cerebral palsy and related disorders.
References
The following links provide background and access to relevant articles: