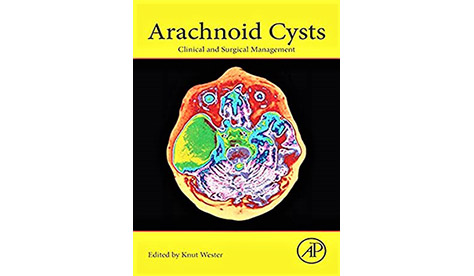 Arachnoid Cysts: The Definitive Reference
 
Norwegian neurosurgeon and GlobalNeurology® partner Knut Wester, MD, PhD is internationally recognized for his study and treatment of arachnoid cysts, a long neglected area of neurology and neurosurgery. Dr. Wester pioneered the management of this condition, and recently published the first comprehensive book devoted to the topic.
The book is an extraordinary compendium that covers all aspects of arachnoid cysts. The first volume discusses the anatomy, epidemiology, and neuroimaging of cysts, while the second volume focuses on clinical management and surgery. The book includes contributions from more than 40 authors in several countries, all with extensive experience in arachnoid cysts.
Dr. Wester supplemented this book with his years of clinical experience which ensures unparalleled insight into providing the highest quality evidence-based care for patients suffering from arachnoid cysts.